Marketing
EMS Marketing Modules are packed with everything you need to promote your business. EMS gives you the tools to increase customer retention.

Email – SMS
Tools that set you apart from business that club all the customers into one large group that receives 3 to 4 emails or SMS messages a week. This encourages disengagement by opting out rather than building a relationship. By segmenting your customers with demographics and purchase information, you can become more efficient at sending the right offer at the right time.
---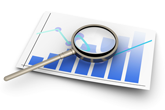 Evaluate
Tools that make sure that once a sale goes through you don't ignore your customer. Tools that show you which products sell well together and help you promote obvious after sales. Tools that help you identify how long it takes the customers to purchase again so you can strike when the customer is thinking of another purchase. Tools with everything you need to automate your marketing.
---

Measure lifetime value
Tools that will show you how much business and profit you can expect from a customer during their lifetime. Lifetime value can be used to gauge how much you can spend and earn a profit when acquiring a new customer. Once your staff understands the total amount of profit a single customer can provide your business, they will quickly learn how important customer retention is.
---

Encourage feedback
Tools that can help you identify unnoticed issues that can cost you a customer. Issues like "the food was cold", may not be reported by the customer, but contribute to attrition. Tools to send a short survey (1 or 2 questions) and gauge customer satisfaction. Tools that enable you react quickly. Invaluable feedback allows you, to change your internal processes to ensure it doesn't happen again
---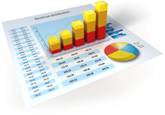 Save Money
Tools that identify who bought from you and which marketing campaign it was that caught their attention and led to the sale. The marketing tools are a closed loop system which will allow you to quickly identify what offers work and more importantly, what does not.